Sclerotherapy
What Is Sclerotherapy?
Varicose Vein Disease and specifically Spider Veins are most commonly treated by Sclerotherapy.   The treatment involves injecting a 'sclerosant' solution directly into the vein.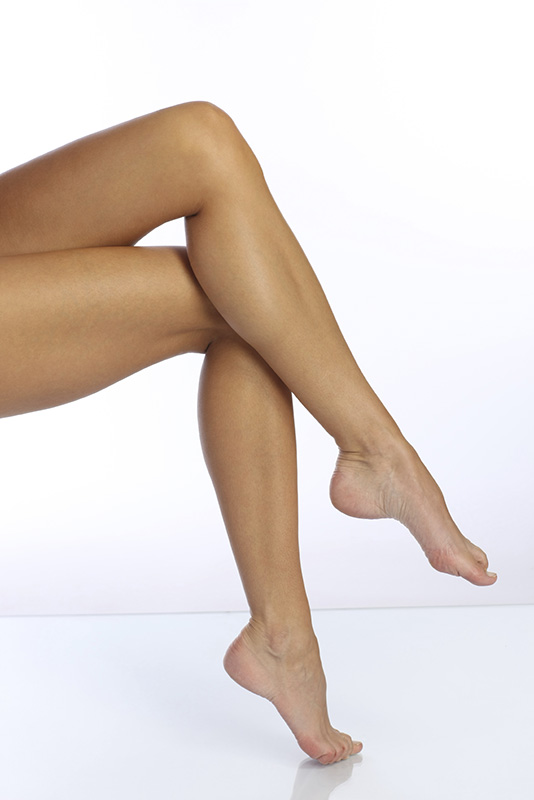 The goal of treatment is irreversible venous closure (fibrotic occlusion) followed by absorption of the vein. Venous blood is then redirected from the abnormal varicose vessel to healthy veins. As a result, leg discomfort and cosmetic appearance improves.
Both 'liquid' and 'foam' formulations are used. Liquid injection is used for smaller, surface veins. Foam injection has an increased potency and thus is used to treat larger veins. In addition, foam can be observed under ultrasound, in real time, for better precision.
There are some reasons why you might not be a suitable candidate for this treatment, like if you are pregnant, have an allergy to sclerosant, have active clotting or bleeding episodes and immobility.
What Can I Expect After Sclerotherapy?
After sclerotherapy, we advise patients to wear their compression stockings daily and ambulate frequently. The most common complaints following injections are itching and/or burning and mild bruising. Regular follow up visits and re-evaluations are recommended for proper maintenance.
Treatment Plan
At your consultation, our venous expert will customize a treatment plan that is right for you.
The number of treatments needed differs from patient to patient, depending on how many veins there are, and the patient's expectations. For best results, three or four sessions are needed for most patients.
The sessions are scheduled at four-week intervals until the desired results are achieved.
Results
View some Before and After Images in our Gallery.